Are your curtains too long or too short? Are your curtain rods too low, too wide, or too narrow? Are your curtain panels not wide enough? How will you even know the difference?
I came across this image on the best way to hang your curtains from a self-titled blog written by stylist, author and T.V. host, Emily Henderson (stylebyemilyhenderson.com). Here, she compared two examples, showing both the good and the bad.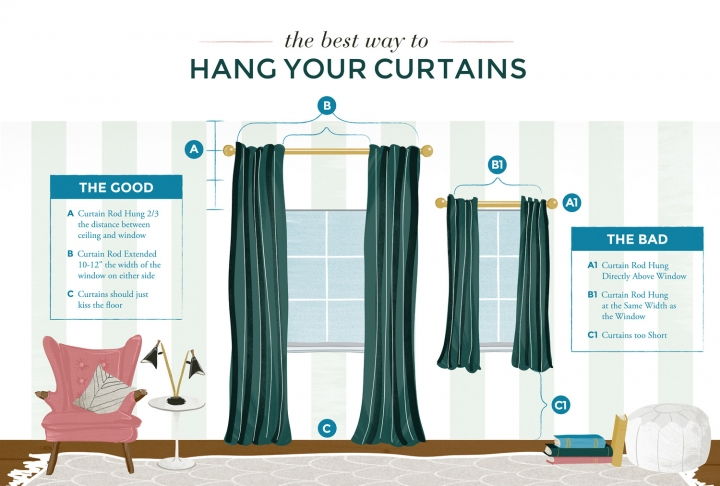 According to Emily, poorly hung curtains cheapens everything else in the room. Among the biggest problems are having curtain rods to hung too low, curtains not being long enough or not being wide enough, and curtain panels not being wide enough.
In her blog post (you may click the image above to read the article), she also showed eighteen of her favorite ready made curtains below $50. I wonder if PremierTableLinens.com Spandex Hanging Panels made the list. What do you think?