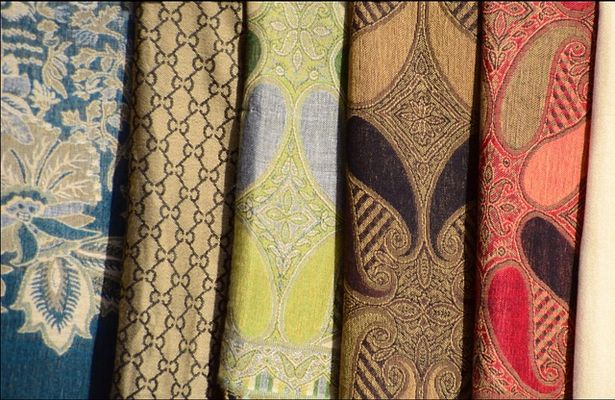 Exquisite quality round kitchen hand towels are a novel idea and quite popular in French table linens. Having a 28-inch diameter, there is plenty of room to fold the towel in a certain triangular way to display it to show off its beauty to any beholders. You are also able to twirl the towel somewhat in order to find a dry spot when you are making actual use of its practicality. Made of 100 percent cotton and with a center hanger loop and an EZ Hanger Split Ring, you can place it desirably in a special spot in your kitchen so it will be available as often as needed and whenever you want to look at its exceptional artwork.
The French Paris Eiffel Tower on Terry Hand Towel gives you a peek of the famous structure while you dry your dishes. Any of these round towels also make a unique hostess or housewarming gift or one for someone's birthday, anniversary, Christmas, or as a thank you.
The Provence Lavender Bunch Terry Hand Towel has a bouquet of those pretty flowers on a background of lavender, gray, white, or brown terry cloth.
A Monet Three Towel Set is for any Monet art lover and features his Poppy Field, Lillies in Pond, and Pond Bridge. These are 100 percent heavy cotton twill and have hanging loops. You also get free hanger rings with this towel set.
Everything Provence is the company that offers these most unusual and authentic top-quality round kitchen towels to the public. They are the French Provence Table Linens Source in the United States. The design themes offer excitement to enhance your kitchen décor. Everything Provence Inc. was established in 2008 to offer French and Provence towels, table linens, tabletop and culinary items, and other home décor products to consumers all over the globe who have a desire to own French styled and Made in France products. In addition to serving online consumer sales in states all over the United States, they also offer their special products to enthusiasts in Canada, the EU, Australia, China and Japan.