Involving children in household chores is a great way to teach them about responsibility. It is important to ensure that tasks are age appropriate and reasonable so that your children will not be overwhelmed and start resenting household tasks.
I found the following image from the Facebook page of quirkymomma.com (and which I also shared at SAHWM's Facebook page) which shows age-appropriate tasks that children can do to help out in the kitchen.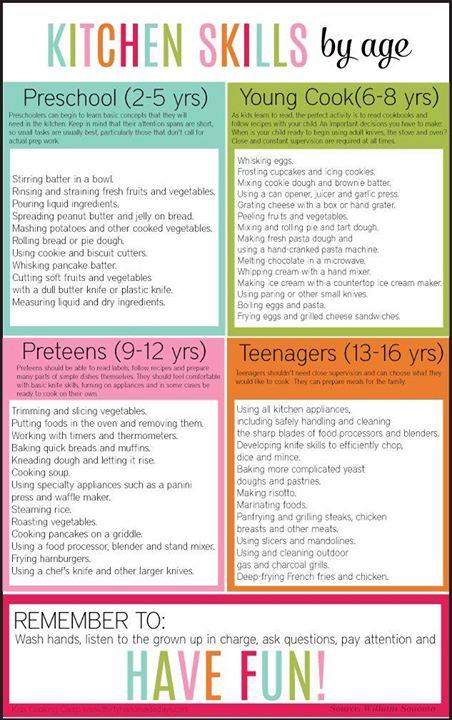 Do you agree that the tasks above are age appropriate? The tasks are definitely not at the level of the other woman house cleaning but they will surely teach kids to handle responsibilities.