Valentine's day is just around the corner and it's one of the occasions that I love to celebrate during the year. We're not really into material gifts but last year, I got flooded with gifts on this special day from my sweet and generous husband. Who am I to complain, right?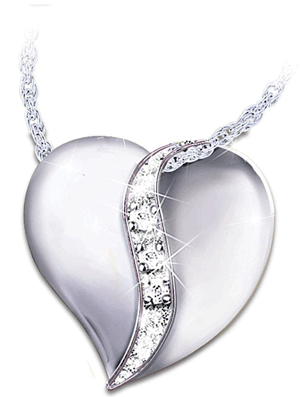 Last Valentine's day, I got two special gifts from my husband. The first one was an estee Lauder pleasures gift set which included a eau de parfum spray and body lotion. The other one was a granddaughter necklace which looks exactly like the one shown in the picture below:
As for me, I gave him a watch, specifically the CECT gps-sg750 gps tracking watch bluetooth pedometer speed distance. You can use it for navigation (like a GPS) just by pairing it with a Bluetooth device. This GPS sport watch has lots of functions including altitude, speed, distance and heart frequency.
It's not always that my husband and I exchange gifts during special occasions but last year, we went a bit overboard (probably because we got our tax refund? LOL). I still believe that the best gifts that we have are each other. We just have a great relationship and I'm so blessed to have found a husband, bestfriend, lover and partner rolled into one.